This is an introduction to the set of approaches designed or employed in the context of the Serafina project. Please have a look at the
for a more technical and detailed description.
Adequate models
As a guiding concept in autonomous systems design, sensor data processing and transformations are always closely related to the tasks and the available actuator space - i.e. they are for instance only to a minor degree related to the visualisation needs of an operator. Sensor data transformations have a clear goal, which is to serve as a basis for control. Along the lines of this concept, sensor-actuator couplings can often be implemented far simpler and efficient than using standard geometrical / kinematical model spaces.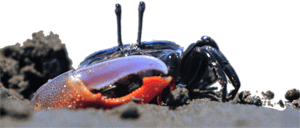 Hints from nature
Even though we are very far from literally translating insights from biology into technical systems, there is still a lot to be learned. Generic architectures like dynamical systems emulations, or hybrid control systems need to be instantiated based on the requirements given by the environment, the submersible, and the actual task (-set). By studying biological systems of comparable behavioural complexity (in terms of motion patterns and navigation), hints are derived about specific dynamical systems architectures which might be promising for robust control in weakly predictable environments. The existing collaboration with the Research School of Biological Sciences (on ANU campus) is highly essential in order to exploit this source in a competent and substantial way.
On-line, real-time capable, and adaptive
While the first two features (on-line and real-time capable) are mandatory, the third one (being adaptive) is applied where it is possible and reasonable to do so. Distinct adaptation and production phases are avoided since at least parts of the operation environment will stay unexplored and unpredictable throughout all operations.
---
Contact for the Serafina project:
Uwe R. Zimmer
Site last modified:
Thursday, 2 November 2006