Brendan McKay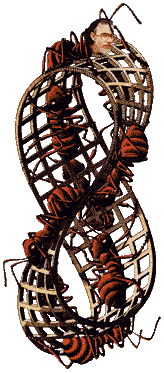 I am an Emeritus Professor in the

School of Computing
at the
Australian National University.

I can be emailed at:
Brendan.McKay@anu.edu.au
or by snail mail at:
Brendan D. McKay
School of Computing
Australian National University
Canberra, ACT, 2601, AUSTRALIA

Phone: +61 2 6125 3845
---
Publications.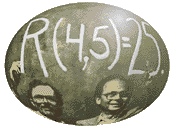 There is a complete list available, which includes links to a few actual papers.

On the right is Staszek Radziszowski.


---
Software.
Unless otherwise specified, all this software is subject to copyright and is only free to users satisfying some minimal conditions.
---
Data.
Some of my large collection of combinatorial data is available. See here.
---
Journals.
Together with many fine mathematicians, I am Editor-in-Chief of the Electronic Journal of Combinatorics.
I am also a member of the editorial boards of Combinatorics, Probability and Computing, the Journal of Algebraic Combinatorics, Algebraic Combinatorics, and the Australasian Journal of Combinatorics.
---
Searching for mathematical miracles?
You won't find any here.
---
Middle East Yabber?
---
Closing remarks.

Read about the pictures on this page.